Investor Relations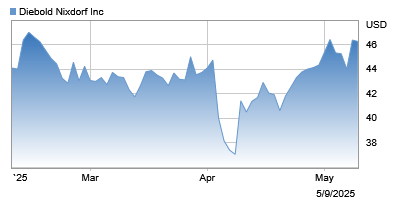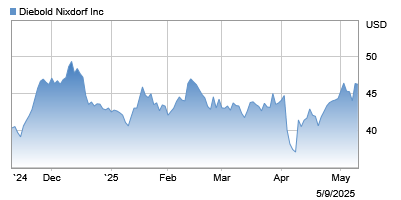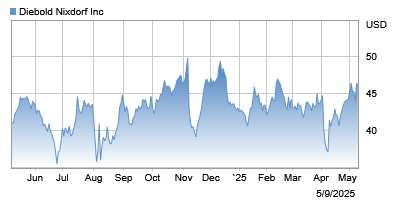 Copyright West LLC. Minimum 15 minutes delayed.
Voting Rights Notifications
As Diebold Nixdorf, Inc. maintains a secondary listing on the Regulated Market of the Frankfurt Stock Exchange, shareholders need to comply with German securities laws, which include, among others, the obligation to report (via fax or mail) to both to Diebold Nixdorf, Inc. and the German Federal Financial Supervisory Authority (Bundesanstalt für Finanzdienstleistungsaufsicht - BaFin) without delay, but within four trading days at the latest, each crossing of the 3%, 5%, 10%, 15%, 20%, 25%, 30%, 50% or 75% voting rights thresholds as defined under applicable German laws. Voting rights notifications (and other German securities law – related notifications) should be faxed to the company at 330-490-4450 or mailed to this address:

Investor Relations Department 9-B-16
Diebold Nixdorf, Inc.
5995 Mayfair Road
North Canton, OH 44720
Presentations and Webcasts
Thursday, July 25, 2019 8:30 AM EDT
Recent
Tuesday, May 14, 2019 11:20 AM EDT
Investor Contacts
Investor Relations Department 9-B-16
Diebold Nixdorf, Inc.
+1-330-490-3790
Transfer Agent
EQ Shareowner Services
P.O. Box 64874
St. Paul, MN 55164-0874
1-855-598-5492
651-450-4064 (if outside the U.S.)